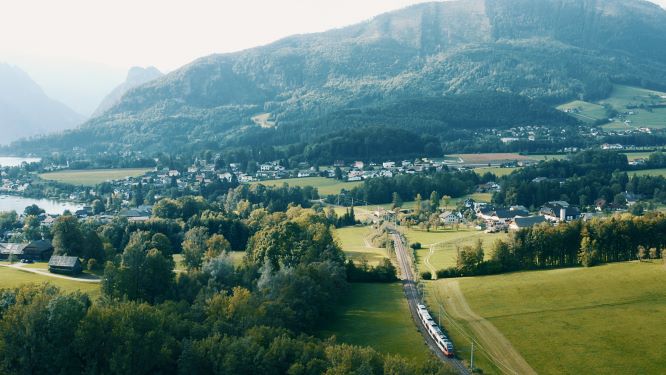 © BFW/Winter
Our Aim
The conference Forests in Women's Hands aims to promote international networking and exchange of experience among women in forestry, and to increase the visibility of women and their achievements in the forest sector.
Background
About 30% of forest owners in Austria are women, which means that some 25% of Austria's forest area is in women's hands (Agrarstrukturerhebung 2016). The situation is quite similar in Europe where roughly one third of small forest holders are women. Women also play an important role in decision-making for family-owned forests.
Still, women are underrepresented at educational institutions and in forestry professions in Austria, and in several other countries. Some of the reasons for the underrepresentation and weak visibility of women include poor integration of women, a traditional understanding of gender roles and the lack of role models in the field.
Support of Women in Forestry
Women's forestry networks such as Austria's Forstfrauen and similar networks in Germany, the Nordic countries, Poland, Slovakia, Slovenia and other countries are already connecting female forest owners and professionals, and creating opportunities for women in forestry. The conference will provide an occasion to share about the networks that you are familiar with, and to discover others.
Governments, universities, companies, and civil society organizations are taking action as well. Many specific programmes for mentoring (for example the Mentoring Programme for Women in Forestry recently launched by BMLRT, BOKU and BFW) or scholarships are available to women in science. In 2011, the Styrian Forest Association initiated their project Wald in Frauenhänden (Forests in Women's Hands), from which the title of our conference was borrowed. Also business strategies increasingly recognize the potential of women.
Particularly, we would like to mention the support of the Austrian Federal Ministry for Agriculture, Regions and Tourism (BMLRT), whose financial contribution has made it possible to host this conference.
Hybrid Conference
The conference Forests in Women's Hands will be held as a hybrid event in response to the coronavirus pandemic. In addition to the personal exchange on site, you will also have the opportunity to participate in the conference online and/or in real time, to join in the discussion and to get to know women in forestry from home and abroad.
For more information on the format, see the F.A.Q.s.