The 3rd International Conference on Women in Forestry took place on May 27th and 28th, 2022 at the WALDCAMPUS Austria in Traunkirchen, located at the beautiful Traunsee in Upper Austria. On the initiative of the Forstfrauen and the Interreg Danube Transnational project Fem4Forest, more than 70 participants from 13 European countries gathered at the largest forest education competence center in Europe.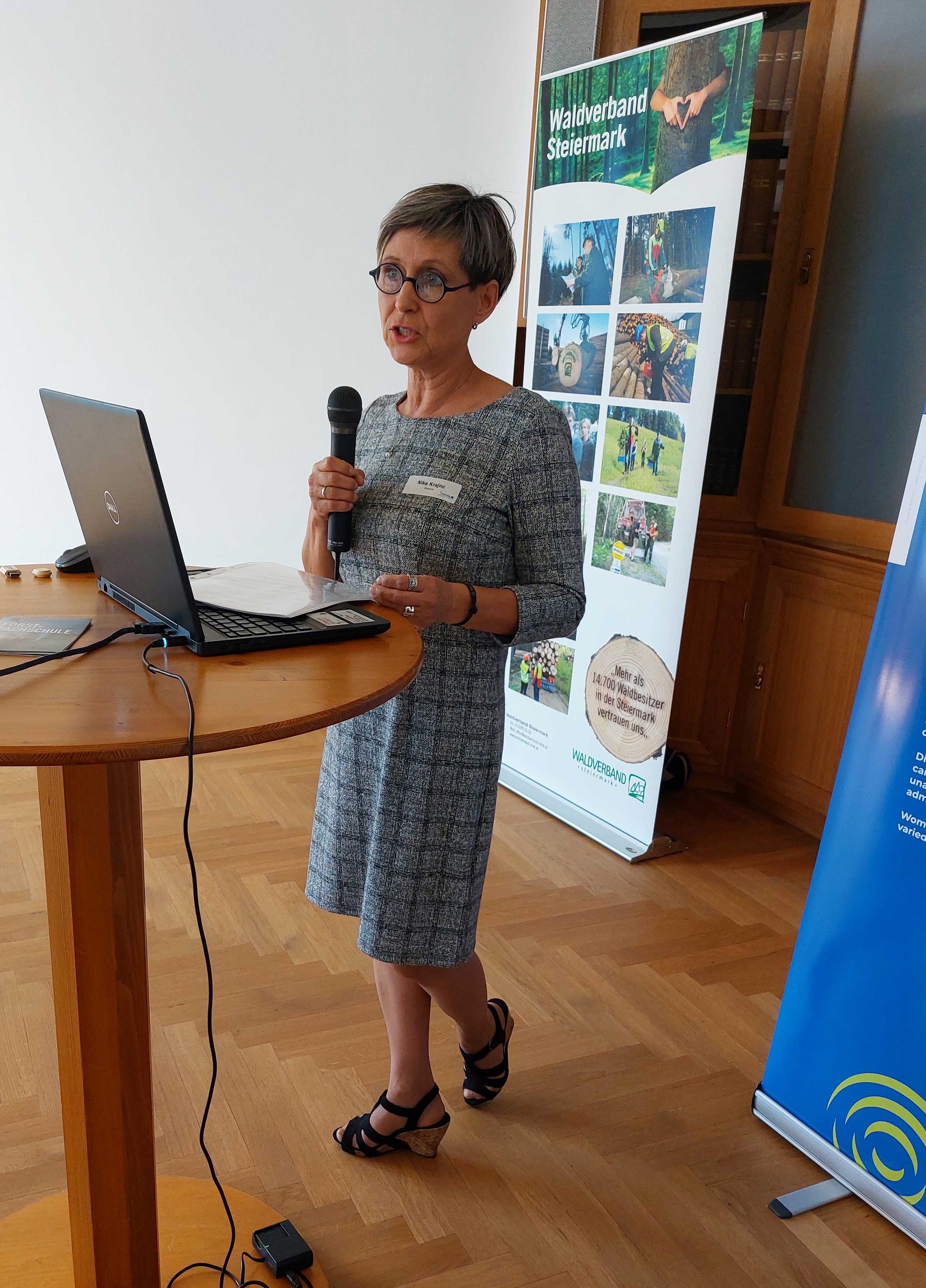 Central themes of the conference ranged from strengthening and deepening the international network to the development of specific activities and measures to achieve greater participation by women in the forest and timber industry in Europe. Project staff from Fem4Forest presented the results of a survey that was carried out as part of this project among female forest owners, employees in the industry and students and clearly shows how women assess their opportunities in forestry, where the shoe pinches and what they need.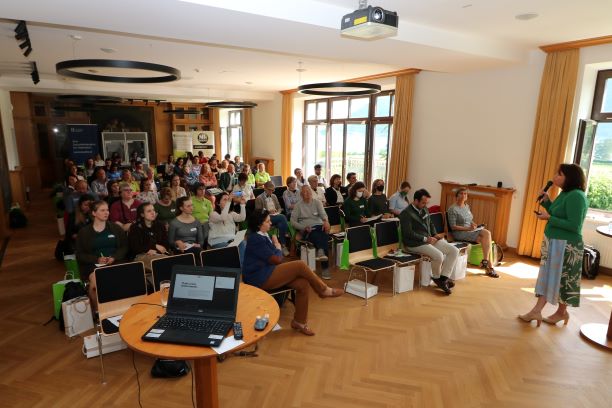 In addition, concrete activities from the awareness-raising campaign and the training and mentoring program of the project were presented. As role models, men and women told what is important to find your own place in the timber industry. And gender experts reported on fields of learning, communication and cooperation needs in order to consistently and step by step come closer to justice for all genders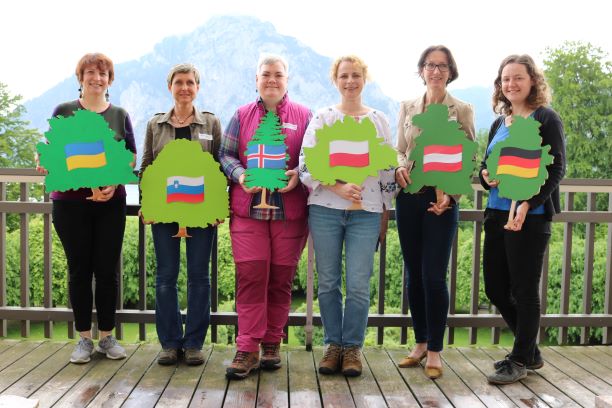 .
The declaration of will by organizations for women in forestry from Ukraine, Poland, Iceland, Germany, Slovenia and Austria can be described as historic. The six representatives are working together to found an international umbrella organization for women in forestry by the end of 2022. This project was presented to the participants of the conference at the evening reception in the Seegasthof Hois'n Wirt in Gmunden.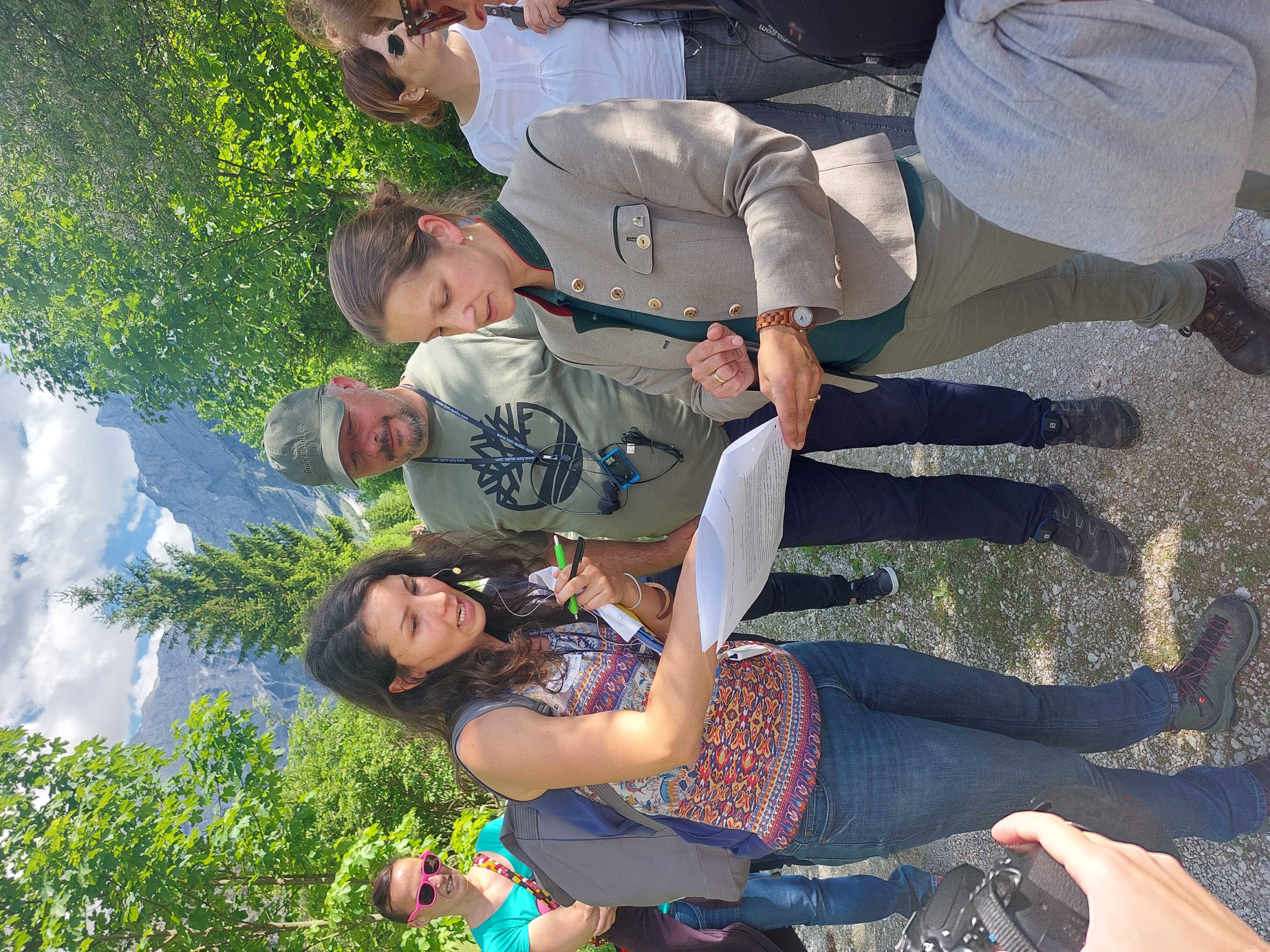 Networking, communication, cooperation and knowledge transfer were the central topics of this forward-looking conference for women in the forest and timber industry. A field trip to the Kremsmünster Abbey forest enterprise in the Almtal supported the community and showed that women have their place at the heart of forestry. Because: This forest enterprise is managed by a female executive!
Offizielle Projekt-Webseite: www.interreg-danube.eu/approved-projects/fem4forest