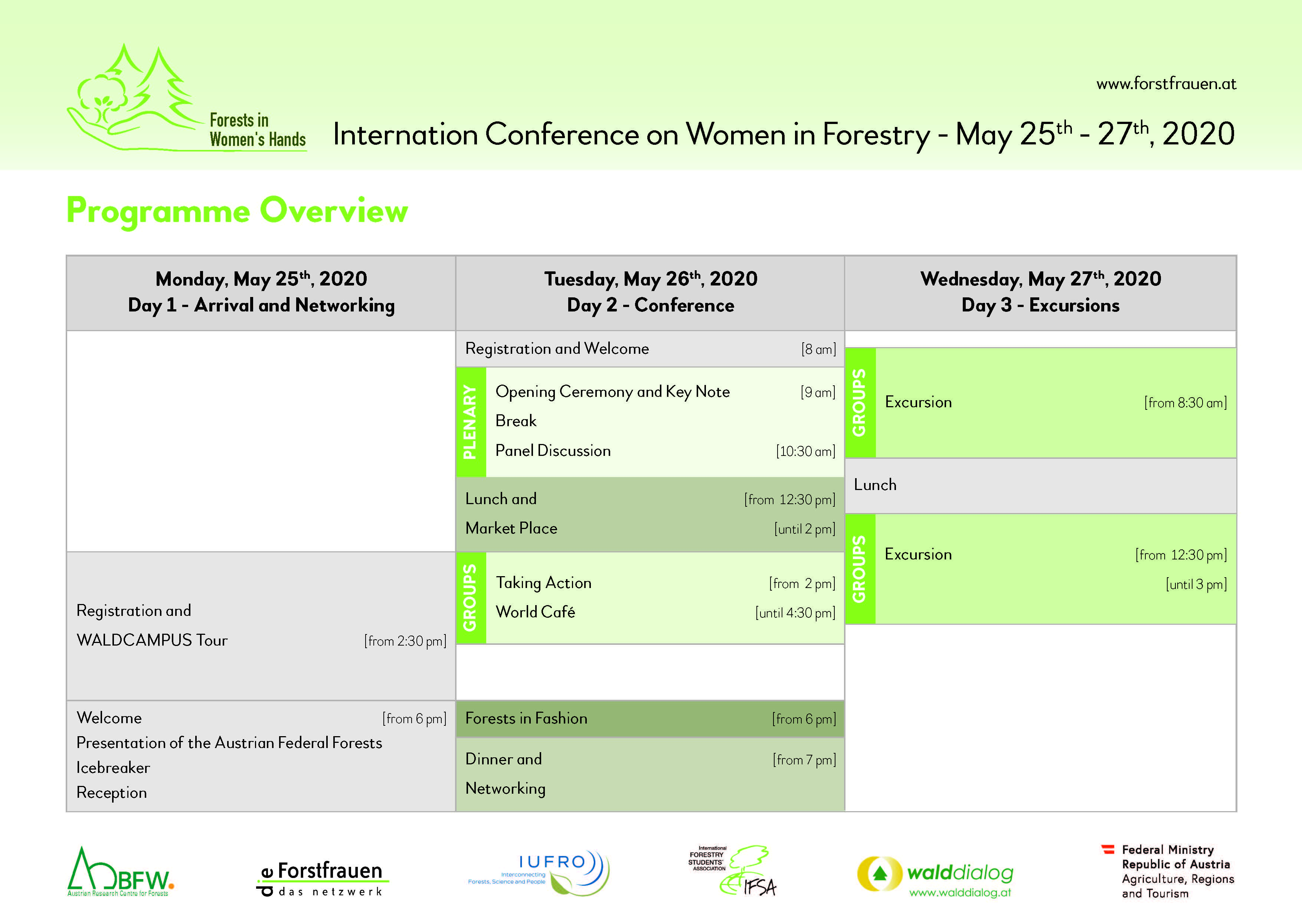 What is the information market and how can I contribute?
The main conference day will host an information market where participants can present women's networks or relevant initiatives connected to gender equality in forestry. Presentations should highlight:
Networking: Who are the members? (common interest, geographic location)
Information exchange: What kind of information is available? Which ways can participants exchange information (e.g. newsletters, excursions, meetings etc.)?
Give and take: What do members contribute? How do they benefit from being members?
Milestones: What are the major milestones of the network or initiative? Are there any achievements that you are particularly proud of?
If you want to contribute to the information market, please contact This email address is being protected from spambots. You need JavaScript enabled to view it..